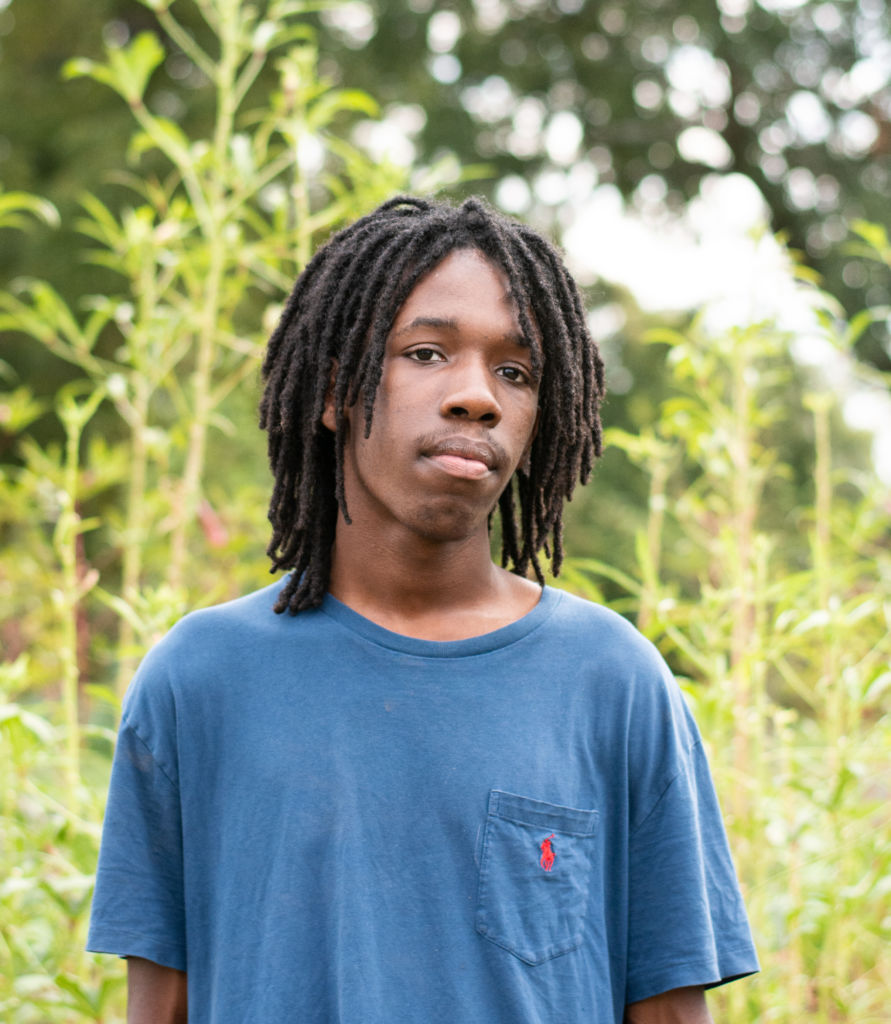 Meet Josiah! Josiah Tellis is a senior at Woodlawn High School. He joined the High School Apprenticeship program at Jones Valley Teaching Farm in August 2019. During his freshman year, he was known for wearing a backpack the whole time he attended Farm Club. Once at Farm Club where they cooked egg roll bowls, Josiah couldn't stop asking for seconds…thirds…fourths. While he's working at the farm, you will always catch him eating a carrot. Josiah's dream job is to be a game designer.
What is your favorite farm task?  Weeding, transplanting
What is a tool that you cannot live without on the farm?  Scuffle hoe, rake
What is your favorite season?   Summer
What is your favorite pollinator?  Bees
What is the best, most delicious dish that you've eaten with produce from the farm?  Thai vegetable curry

What are two goals that you have for this year?  To graduate &  have a high GPA 
What drew you to working at the farm?  Farm Club
If you were a plant, what would you be and why?  Carrot so I can see how huge I am. Because of my personality
What are you excited to learn this year? Why?  To learn how to grow my own farm. This is because I want to have my vegetables and fruit. I want to help the environment grow and help make it a better place for our future.
What  has surprised you about working on the farm?  What surprised me is how committed I am to being outside. And how excited I am for working here.
What do you want others to know about the farm at WHS? That the farm is hard, you just gotta be committed.