Jones Valley Teaching Farm is kicking off our Fall Farm Clubs!
Farm Club is a free after-school program that is offered during the spring and fall semesters at each of our partner schools.
Farm Club engages students in hands-on activities that emphasize teamwork while building farm and culinary skills. During Farm Club, small groups of 10 to 15 students meet weekly for a few hours after the school day to sow seeds, care for crops, and cook together.
A Farm Club student's skills grow alongside the plants they tend. Watching crops come full circle from seeds to deliciously prepared dishes, students are engaged and proud of their accomplishments.
As students have fun, meet goals and gain proficiency in tasks, they earn colorful-themed badges like "Happy Harvester" and "Soil Scientist".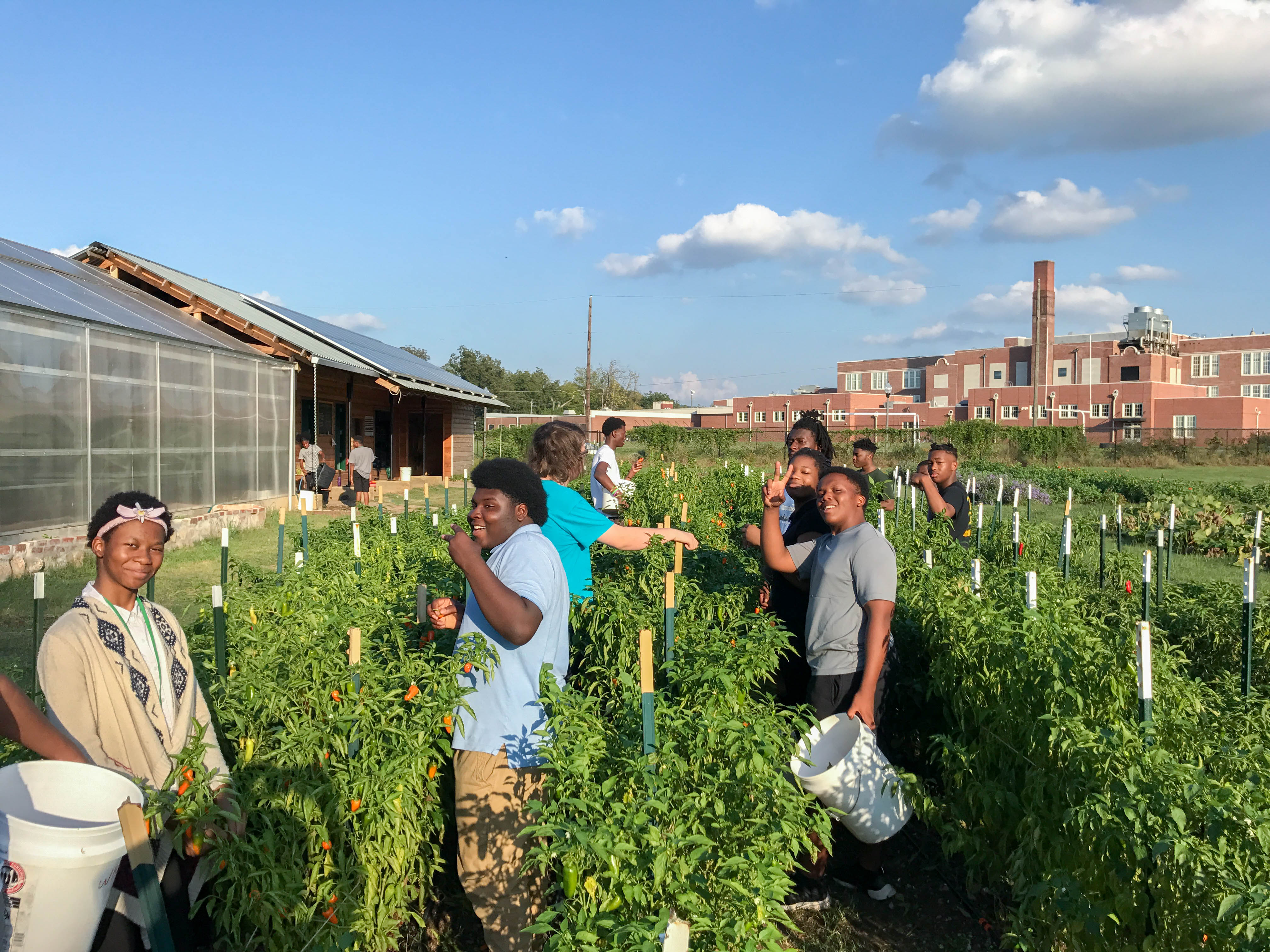 —
Stay up-to-date with what we have going on in after-school clubs by following @jonesvalleyteachingfarm on Instagram and Facebook!