2022-2023 INTERNS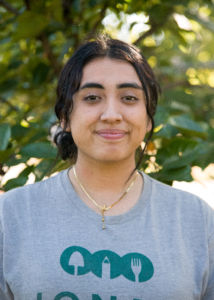 ANNETT
2nd year intern
Annett Perez is a senior at Woodlawn High school. She is 17 years old and she's Mexican-American. She's from Birmingham, Alabama and her parents were born in Guerrero, México. Annett is fluent in both Spanish and English with Spanish being her first language. She's currently working at JVTF at Woodlawn High school. She chose this job because in the beginning she was interested in scenery photography but now she's interested in nails and design. So far the farm is where she can express herself fully without judgment which in her eyes makes the job easier to get through. She likes playing video games, watching shows, practicing on nails, and eating. After high school she plans on going to college for business and management then get certified in nails/cosmetology and open her own business. She likes to keep the mindset "Or what if it all works out? Anticipate the good things coming your way". Oh and her zodiac sign is Cancer.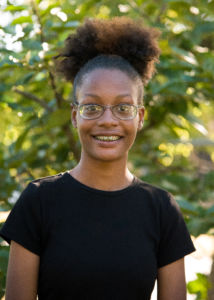 HAVEN
2nd year intern
Haven Hatcher is from Birmingham, Alabama. She is an 18 year old senior at woodlawn high school who is also a part of their Early College program. She loves to dance and listen to music while also learning to do hair. She works at JVTF because feels that learning more about the environment and the ecosystem is very important. Haven plans to go to college and major in Business management. She wants to go to cosmetology school afterwards. She thinks "Everything happens for a reason, Never doubt yourself!"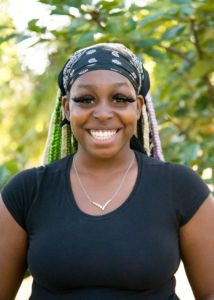 MIME
1st year intern
Carmilla (Mime) Bass is a caring, goofy, hardworking ,& outgoing person. Carmilla is originally from Oxford Mississippi but moved to Birmingham Alabama. She is 16 years old. She attends Woodlawn high school & is in the 11th grade. Carmilla's interests & hobbies are basketball, drawing, singing,& dancing. Her longer term goal is to be a world known cosmetologist & own plenty of salons. She joined JVTF because of her passion for flower & fruits. She wanted to learn how to plant flowers & fruits to start her own garden one day. She loves watermelon.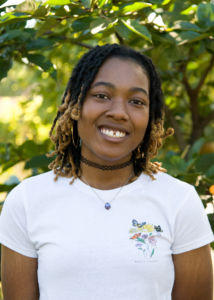 MYIA
1st year intern
Myia is from Birmingham, Alabama and is 16 years old. She goes to Woodlawn High School and is currently in the 11th Grade. In her free time she likes to draw, paint, sew and crochet. She likes sleeping and reading her Bible. Myia joined Jones Valley Teaching Farm because she wanted to learn how to grow her own fruits and vegetables and possibly start her own farm in the future. Myia's plan after High School is to go to Savannah's College of Art and Design in Georgia and pursue her dream of becoming an artist. She is also interested in going to medical school to become a Veterinarian. Her favorite food is chicken Alfredo and her favorite color is purple.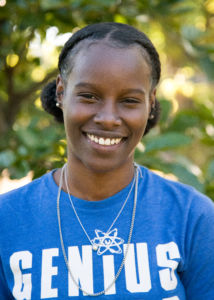 KIYAH
1st year intern
Zakiyah (Kiyah) Maiden is from Georgia but moved to Alabama in her early years. She is 17 years old and attends Woodlawn High School and is in 12th grade. She loves to draw and is an aspiring tattoo artist. She loves to cook and do hair and is working hard everyday to better her craft. Zakiyah joined to feel/ be involved in something she feels is important. Her plans after school is to join the Navy and one day own her own tattoo shop.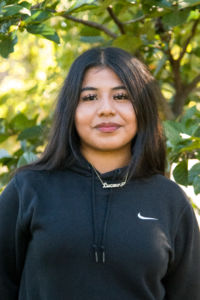 LULU
1st year intern
Lucero (Lulu) Morales is from Vineland, New Jersey. She is 17 years old and attends Woodlawn High School. She is a senior this year and her goal is to get good grades and graduate to go to college and become a surgeon. Her favorite hobbies are going to sleep and watch good shows on Netflix. She joined the team to learn more about growing produce.